http://www.somerset.qld.gov.au/documents/611941/1124840/Community%20Calendar.pdf
Esk Country Markets – Every Saturday, Pipeliner Park – Great country markets in our gorgeous Pipeliner Park. Come enjoy the morning out.
Markets at Esk Bowls and Community Club – every second Sunday of the month at the rear of the Bowls Club. Opens to public at 10am, stallholders from 8am.
Fernvale Country Markets – Every Sunday, near the school Fernvale – huge variety of stall holders. A great day out.
Bingo – every Thursday – eyes down at 11am Esk Bowls Club
Somerset Music Awards – TBA 2018 – Somerset Civic Centre
Somerset Art Society Inc presents the Somerset Art Awards and Exhibition to be held on Saturday17 June 2017 9am-5pm, Sunday 18 June 2017 9am-2pm. GRAND OPENING Friday 16 June 2017 6pm
Toogoolawah Campdraft – March 2018
Esk Garden & Lifestyle Fair – hosted by Valley of the Lakes Garden Club – Saturday June 2019 8am-3pm – Pipeliner Park – Entry by gold coin donation
Toogoolawah Rodeo – October 2018 – Toogoolawah Showgrounds 5423 0084
Somerset Rail Trail Fun Run –
Esk Community Choir – 24th Variety Christmas Concert – December 2018 – Somerset Civic Centre
Esk Race Day – 15 December 2018 – Many laughs and a whole lot of fun had by all. Come join in the fun. www.eskraces.com
Esk Show Ball – Saturday May 2018, Somerset Civic Centre, Hampton Road Esk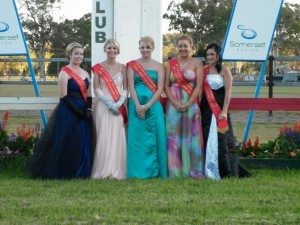 If you are interested or know of some young ladies that would like to enter Miss Show Girl, please give them Patti's number. 2018 celebrates 36 years for the Esk Show Qld Country Life Miss Showgirl Quest in Esk. This mammoth event is an occasion not to be missed and is a fabulous night for everyone. This formal event will be a night to remember. For more information contact Patti (07) 5424 1146.
Esk Show
Friday and Saturday 26-27 May 2017. Come along and enjoy an entertaining weekend of fun and laughs. Enjoy the displays, horticulture, produce, the chickens and the dogs, the cattle and the horses. From side show alley to the ring-side, there is something for everyone. Awesome fireworks display at the end of the day on Saturday and is spectacular to witness. See you all there. www.eskshow.com.au
Kilcoy Show Ball – March 2017
Lowood Show Ball – May 2017
Toogoolawah Show Ball – 3 June 2017
Toogoolawah Show – 9-10 June 2017
Esk Christmas Tree – 2 December 2017, Footy grounds, Hampton Road Esk.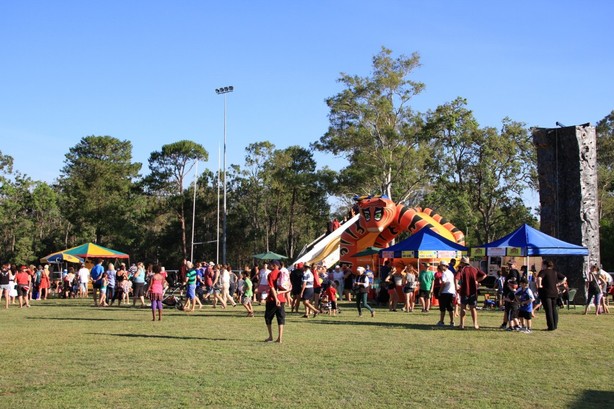 Last year was one of the best successful evenings enjoyed by hundreds of happy faces. Come along and enjoy an evening to remember. A myriad of rides for free for the children to tire on including hay rides, jumping castle, rock climbing, Splatt attack, merry-go-round and more plus a banquet of burgers, dagwood dogs, spuds and hot chips, not forgetting the Giant lolli drop, Santa in the firetruck and a licenced bar. Lots and lots to enjoy also the evening ends with a jaw dropping fireworks display.