Clink this link below for 'everything in Somerset'
https://www.somerset.qld.gov.au/community/home
The Ramblers Drop Zone at Toogoolawah, near Brisbane in Australia is Queensland's largest and longest established skydiving operation. We have been teaching people to jump out of aeroplanes since 1972 and taking people for tandem jumps since 1984. We love our job and we would like to take you skydiving too!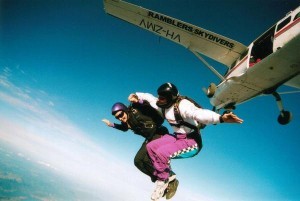 You can learn to skydive in one day or you can do a tandem in one hour.
For more information on Skydive Ramblers
Brisbane Valley Rail Trail
The Brisbane Valley Rail Trail will recycle the old Brisbane Valley rail line. The 148 kilometre recreation trail from Ipswich to Blackbutt will provide walkers, cyclists and horse riders an opportunity to experience the history and landscape of the Brisbane River Valley.
The trail will follow the old rail line along the western side of the Brisbane River and will travel through farming landscapes, native and plantation forests, rural, residential and country towns. Currently the Fernvale to Lowood and the Linville to Blackbutt sections of the trail are open.
Cyclists, walkers and horse riders will be catered for by a range of services, accommodation and facilities in towns along the trail. It is the longest rail trail in Australia.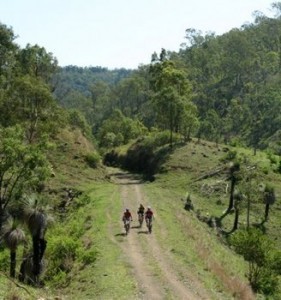 For more information on Brisbane Valley Rail Trail
Toogoolawah Pictures
Every Saturday, Alexandra Hall, Cressbrook Street, Toogoolawah
Child to High School $6, Adult $8, Family $25
Snack Bar, Hot Dogs, Popcorn
For more information contact: 0438 149 954
Esk Markets
Every Saturday between 7am and 12 noon, Pipeliner Park., Highland Street Esk
Last Saturday of the month "Market on the Green" – Old St. Andrew's Church Ipswich St Esk
Fernvale Country Markets
Every Sunday between 6am and 12 noon, Fernvale State School, Main Street Fernvale
Coominya Markets
Every 3rd Sunday from 1pm at Coominya Public Hall 0488 169 162 (stall holders welcome).
Kilcoy Markets
2nd & last Saturday of the month – Yowie Park
Linville Markets
1st Saturday of the month – Linville Hall
Moore Markets
Moore Hall 3rd Saturday of the month Main Street
Toogoolawah Markets
2nd Saturday of the month Railway Reserve
Laidley Country Markets
Every 4th Saturday
Bingo
Every Thursday 11am, Esk Bowls Club, Hampton Road Esk
Glen Rock Stitchers Group
Phone: Lynne (07) 5424 1382
Water Aerobics Classes
Contact Patti (07) 5424 1146
Zumba Classes
T.B.A.
Gardening Club
T.B.A.
Miss Shandell 0437013198
grantshandellreis@bigpond.com