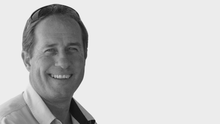 Wayne has been involved in the real estate industry for some 23 years, within this time, purchasing Ray White Rural Esk in 2004 and Ray White Rural Toogoolawah in 2015. Wayne has achieved many awards throughout his dedication to the real estate industry, the 'Alan White Premier Club' 2007, 2009 & 2010, 2012 & 2017 'No.4. Sales Achiever Rural Network' for 2007 & 'No.8. Sales Achiever Rural Network' for 2011, 'Elite Performer' for 2008, 'Top 10 Residential Salesperson Rural Network' for 2003 and the Ray White Rural Esk office was awarded 'Top 10 Rural Office' for 2002 & 2003 plus Wayne's dedication to his community has resulted in the 'Community Award for 2011' & 'Outstanding Community Service Award 2017'. "No. 8 Sales Achiever Rural Network Rural Sales" January 2014 - June 2014 throughout Australia. No.6. Sales Person Ray White Rural network, October 2015, No.10. Ray White Rural Esk office, October 2015, No.9. Ray White Rural Esk Toogooalwah office, July 2016 and most recently Wayne's latest achievements are No 9 Rural Office for 2017 & No 6 Principal Settled Commission. These Awards are Australia wide, so a commendable achievement for the entire office.
Wayne has been involved in many aspects of the farming industry including cattle, ostriches and small crops. Wayne brings vast background knowledge for our rural clients including soil types, pastoral grasses and legumes, and carrying capacities. Wayne has built lasting friendships within these industries having worked with Primac and Australia Meat Holdings (AMH) for many years as Stock Salesman/Auctioneer as well as Principal cattle buyer.
Wayne prides himself on honesty and integrity and he possesses a quiet but confident disposition. Wayne is a self motivated person who will go out of his way for his clients. Wayne heads a dynamic team of professionals at Ray White Rural Esk Toogoolawah, all ready to help in anyway.
The Brisbane Valley, Valley of the Lakes, has been home for Wayne all of his life, surrounded by our beautiful Lakes Wivenhoe and Somerset, an aquatic playground, "I wouldn't live anywhere else". The excellence of quality fish species caught in these lakes are awesome and the thrill of water skiing or whatever your boating experience is, these Lakes are here for all to enjoy.
Come and live our lifestyle...you'll be glad you did.
Agent Reviews
Morgan and Kylie- 2016

I have now had the experience of both selling and buying with Ray White Rural Esk and would highly recommend their services. Wayne Jaenke and his professional team know how to get the job done. We purchased our family home several years ago through Ray White Rural Esk and just recently when we had to organise the sudden sale of my parents property we knew, without hesitation, which realtors to choose. Thank you to the team at Ray White the sale happened quickly and at the right price and we could not be happier. THANK YOU!