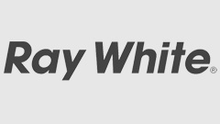 Ray White Rural Esk has been managing properties in the 'Valley of The Lakes' since the early 2000's.  Our Property Manager Sarah Davis provides a firm and fair approach to our Property Management Department and has had a long association within our office since commencing her employment in 2011 as a school based trainee. Ray White Rural Esk upholds the highest of standards throughout the entire office and has an excellent reputation with our Landlords and Tenants who have provided us with their honest opinions in their Testimonials.
Agent Reviews
Maureen Hallett- Esk

Ray White has always had a good reputation. My daughter and I have always wanted to live at Esk. The people in Ray White Esk were very helpful to us when we approached their office, all smiles and just so lovely, they always made us feel comfortable. If I ring them for any reason they are always willing to help in anyway. I am always happy with your help and your firm, and whoever comes to do my inspections, they always smile and always friendly. I most certainly would recommend Ray White Rural Esk to anyone I know.